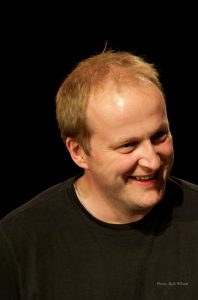 Benjamin Ellin brilliantly illustrated his talent as a conductor in the contemporary repertoire, interpreting the work Tolerance and Prohibitions (Tolérence et Interdits)* by Amine Bouhafa (tribute to the victims of the Paris attacks on November 13th, 2015) during the FRANCE MUSIQUE-SACEM AWARD 2016 evening.
We offer our sincere congratulations to Amine Bouhafa for his beautiful composition and Benjamin Ellin for his moving performance, which enchanted the audience at the Auditorium of Radio France.

With:
Radio France Philharmonic Orchestra

Haïg Sarikouyoumdjian, duduk

Jasser Haj-Youssef, viola d'amore
Joël Grare, percussions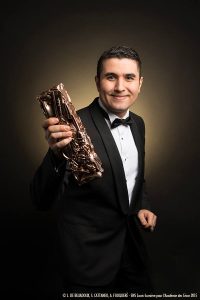 * Order of Radio France to the winner of the France Musique – Sacem Awards 2015 for the original music to the film"Timbuktu".