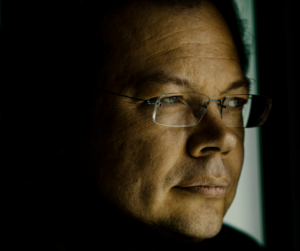 Last night the dreadful COVID-19 virus took away a wonderful human being and a great conductor, Alexander Vedernikov. He was a sincere, talented, profound and passionate musician, a devoted friend. He was only 56 years old… We shall remember his marvellous concerts and recordings . He was a warm companion. Musicians from the orchestras or soloists with whom he performed, all are deeply saddened by the news of his death.
Alexander Vedernikov was principal conductor and music director of the Bolshoi Theatre from 2001-2009, he was principal conductor of the Odense Symphony Orchestra in Denmark, and most recently, principal conductor of the Royal Opera House in Denmark . He left a lasting impression on the French musical scene with the premiere of Glinka's "Life for the Tsar" opera at the Radio France – Montpellier Festival.
He was president of the jury at the last Evgeny Svetlanov International Conducting Competition in 2018.
He gave his last performance of "Cavaleria Rusticana" at the Mikhailovsky Opera in Saint Petersbourg on 4th October where he was appointed music director in 2019.
Our deepest condolences to his wife and family.