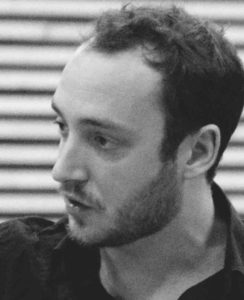 Antoine Glatard studied Piano, Clarinet and Composition before specialising in Orchestral Conducting at the Royal Conservatory of Brussels under Ronald Zollman and Patrick Davin. He obtained his Master diploma in 2012 with distinction.
In 2017, he was rewarded with Third Prize in the Fondation Polycarpe, International Opera Conducting Competition at the Opéra Royal de Wallonie in Liège. In 2018, he won Second Prize at the Hong Kong International Conducting Competition and became a semi-finalist of the Malko Competition for Young Conductors in Copenhagen.
He started as a Resident Conductor of the Orchestre National de Lyon before he was appointed as Musical Director of the Orchestre des jeunes of the Orchestre National de Lyon.
In 2014-2015, he was Assistant Conductor at the Théâtre Royal de la Monnaie in Brussels and worked on two world premieres: Phillippe Boesmans' opera Au Monde and Benoît Mernier's La Dispute.
In 2015-2016, he assisted Patrick Davin for Au Monde at the Opéra Comique in Paris and for Manon by Massenet at the Opéra Royal de Wallonie in Liège, where he has also conducted Mozart's Don Giovanni and Matteo Franceschini's Milo & Maya. Prior to that, he had worked with the Opéra National de Lorraine for Die Fledermaus by J. Strauss, the Opéra de Monte-Carlo on Ravel's L'Enfant et les sortilèges and Massenet's La Navarraise. He was invited to conduct Puccini's La Bohème for the 2015 Verbier Festival.
As an Associate Conductor for the Rouen Normandy Opera House in 2016-2017, Antoine assisted the productions of Mozart's Così fan tutte, Stravinsky's The Rake's Progress, Luca Francesconi's Quartet and conducted La Bohème.