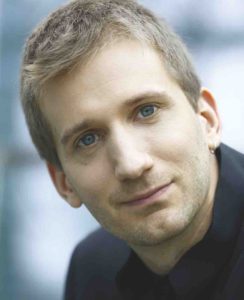 Yaniv Segal has appeared on stages around the world as a composer, singer, violinist, violist, and conductor.
In 2013, Yaniv completed conducting graduate studies at the University of Michigan with Kenneth Kiesler and Bright Sheng. He also studied with Kurt Masur and participated in masterclasses with Michael Tilson Thomas and Gustav Meier.
In 2005, Yaniv co-created the Chelsea Symphony (USA). From 2014 to 2017, Yaniv was the Assistant Conductor of the Naples Philharmonic and directed the Naples Philharmonic Youth Orchestra (USA).
Yaniv also appeared with the Macon Symphony and the Illinois Symphony Orchestras (USA), as well as the Sinfonica Siciliana di Palermo (Italy).
As an Assistant Conductor with the Detroit Symphony, he will conduct several of the orchestra's community, education and family concerts in 2018-2019, as well as work with many leading conductors and soloists.
In the fall of 2018, Beethoven Reimagined, performed by the BBC National Orchestra of Wales conducted by Yaniv, will be released on Naxos Records. It features new arrangements of Beethoven's music by Yaniv Segal, Garrett Schumann and Gabriel Prokofiev.
As a composer, Yaniv enjoys writing original works as well as reworking past masterpieces : The Rite of Spring (Redux), and number of Beethoven's works.
His own music and these arrangements were performed by the Chelsea Symphony and the Naples Philharmonic. His new educational work for orchestra and narrator, The Harmony Games, will be performed nearly thirty times in the 2018-2019 season.