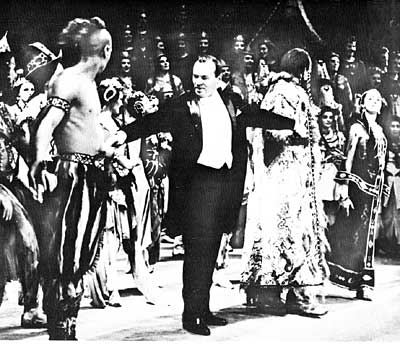 Svetlanov devoted himself to composition both fully and sporadically. Although he knew Shostakovich, Prokofiev, Khachaturian and Rodion Schedrin, his individual style differed markedly from that of his famous contemporaries: by his own admission, he was fairly "conservative", deeply influenced by popular imagery (inherited from the Gnessin school?) and without question disarmingly spontaneous in emotional terms. His musical tastes were extremely eclectic and as a creator he sought to maintain a post-Romantic tradition drawn from Miaskovsky, of whom he was a leading proponent, and Rachmaninov. In response to the all too familiar question about a desert island, Svetlanov's reply was as follows: "A desert island? Never. My colleague Yuri Temirkanov will tell you that he would gladly take a copy of Mozart's "Requiem" …Personally, I would rather be on a star! With the score of Rachmaninov's Symphonic Dances."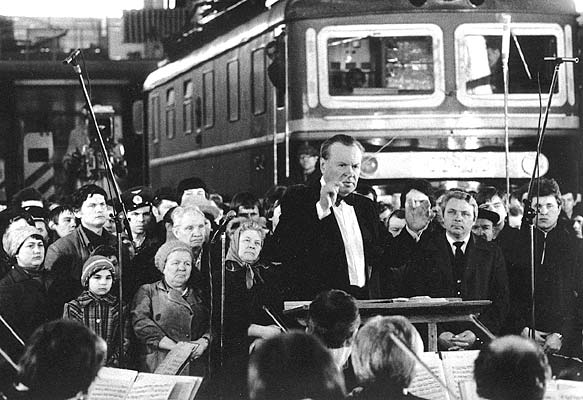 Apart from "his" orchestra, from which he was inexplicably dismissed at the end of his life ("I have no intention whatsoever of trying to guess the real reasons for my dismissal. I think that would have major implications, even greater than some people think …"), Svetlanov conducted many Western orchestras: the BBC, the Philharmonia Orchestra, the London Symphony Orchestra, the London Philharmonic Orchestra (England), the Philadelphia Orchestra (United States), the Orchestre de Paris, the Orchestre National de France, the Radio France Philharmonic Orchestra, Strasbourg Philharmonic and Montpellier National Orchestra, the Orchestra di Santa Cecilia (Italy), the Berlin and Munich Philharmonic Orchestras (Germany),the Vienna Symphony Orchestra (Austria), the Orchestre du Théâtre royal de La Monnaie (Belgium), the Amsterdam Royal Concertgebouw Orchestra (Holland), the Swedish Radio Symphony Orchestra, the Finnish Philharmonic Orchestra, the Finnish and Danish Radio Orchestras, the Oslo Philharmonic Orchestra, the Göteborg Symphony Orchestra, etc. In 1992, he was also appointed principal conductor of the Hague Het Residentie Orchestra (Holland), with which he completed many recordings.
Evgeny Svetlanov, conductor, composer, pianist, author and a keen amateur fisherman and footballer, deeply influenced the musical scene in the second half of the 20th century. He died aged 73 at his home in Moscow in the night of 3-4 May 2002. Hailed by many including President Putin as one of the last giants of Russian culture, he lies next to his mother in the Vagankovo.