The 4th Svetlanov Competition is still open for applications. The Application period will go on till March 30th, 2018.
For the 2nd Qualifying Round the selected candidates will face a concerto for violin with Marc Bouchkov as soloist: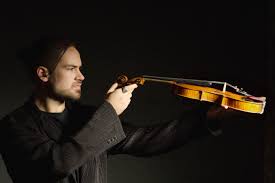 SIBELIUS: Violin Concerto in D-minor opus 47 (1st movement)
or
BARTOK: Violin Concerto n°1 Sz. 36 (1st movement)

In the second part of their performance, they must show their best in the dramatic symphonic repertoire :
SCHUMANN: Symphony n°2 in C-Major opus 61 (2nd movement)
or
TCHAIKOVSKY: Symphony n°6 in B-Minor opus 74 "Pathetique" (1st movement)  
While waiting for the Second Round, which will be broadcast live on medici.tv, enjoy Maestro Svetlanov conducting his Russian State Symphony Orchestra in Tchaikovsky's Pathetique Symphony.