Only one week left until March 30th for candidates to send their applications to take part in the 4th Svetlanov Competition.
Just 18 candidates will be selected. They will go through two eliminatory rounds with two compulsory works. The 4 participants of the Final Round, open to audience, will have to demonstrate top-notch conducting technics and artistic sensitivity, in this challenging programme :
Daugava, symphonic poem by Evgeny SVETLANOV
A contemporary work by Olga Victorova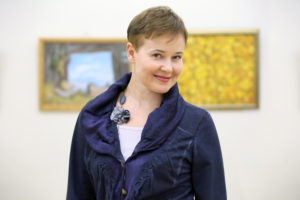 A great symphonic work chosen by the candidate from the list:
1. BALAKIREV: Symphony n°2 in D-Minor
2. BARTOK: Concerto for orchestra Sz. 116 
3. CHAUSSON : Symphony in B-flat Major opus 20
4. D'INDY: Jour d'été à la montagne, symphonic poem opus 61
5. DVORAK: Symphony n°7 in D-Minor opus 70
6. DVORAK:  Symphony n°8 in G-Major opus 88
7. DUKAS: Symphony in C-Major
8. FRANCK: Symphony in D-Minor 
9. MENDELSSOHN: Symphony n°3 in A-Minor opus 56 "Scottish" 
10. MOZART: Symphony n° 41 in C-Major K. 551 "Jupiter"
11. REGER:  Variations and fugue on a Theme by Mozart opus 132 
12. RIMSKY-KORSAKOV: Symphony n°2 opus 9 "Antar"
13. ROUSSEL: Symphony n°1 in D-Minor opus 7 "Le Poème de la forêt"
14. SCHUBERT: Symphony n°8 in B-Minor D. 759 "Unfinished"
15. SCHUMANN: Symphony n°3 in E-flat Major opus 97 "Rhenish"
16. SIBELIUS: Symphony n°2 in D-Major opus 43
17. SIBELIUS: Pelléas et Mélisande opus 46
18. STRAUSS: Aus Italien, symphonic poem in G-Major opus 16
19. TCHAIKOVSKY: Symphony n°2 in C-Minor opus 17 "Little Russia"
Dear conductors, hurry up to send your applications before 30th of March 2018 !