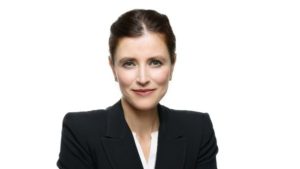 Débora Waldman, laureate of the 1st Svetlanov Competition 2007, has taken on the role of musical director of the Avignon-Provence National Orchestra from September 2020. On this occasion, she becomes the first woman in France to head a nationally labeled orchestra. We congratulate Débora on her success!
On December 9-10, 2021, she will conduct 92 musicians – Avignon-Provence National Orchestra and Avignon-Aquitaine National Orchestra – to perform Mahler's 5th Symphony.
Events not to be missed in Avignon and Montpellier:
Thursday December 9 – 7 p.m.
Opera Berlioz Le Corum | MONTPELLIER
Friday December 10, 2021 – 8:30 p.m.
Grand Avignon Opera House | AVIGNON