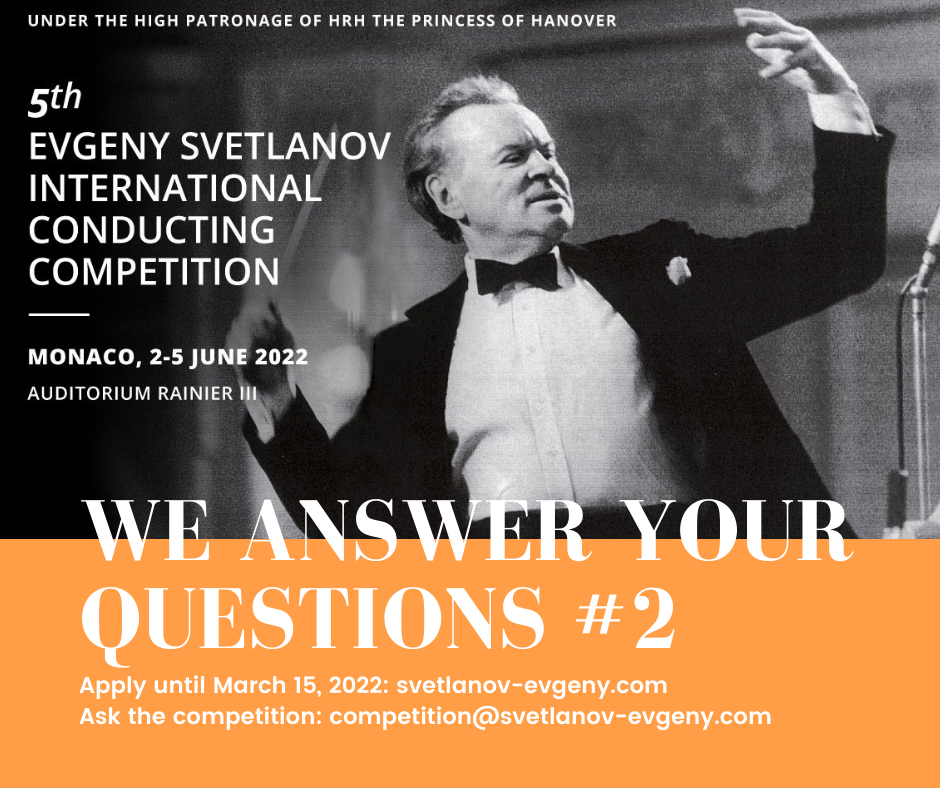 Your questions will continue to be answered.
❓
Question 1: Which version of Mendelssohn's Hebrides Overture opus 26 is required for the competition? Whether it is London 1 or 2 ?

It is the most known version 1830-32 which is required for the competition.
We would advise you the edition of Breitkopf & Härtel.
❓
Question 2: What musical works should I send on video to apply for the competition?

You can send any orchestral works, but you must follow certain rules that apply to your videos:
Only recordings subsequent to the 1st January 2017 will be accepted.
The candidate should send at least one video recording of 30 minutes of music with one or two works and no more than 2 video recordings of 2 hours of music in total with 3-4 works.
The candidate should clearly indicate titles of recorded works, orchestra, venue, date and length of the recordings in the application form.
The recording must show a footage of the candidate while conducting, as well as members of the orchestra. The footage of the candidate should be preferably shown full face (i.e. as seen by orchestra).
The recording should be made with one of the following ensembles chosen by the candidate: symphony orchestra, chamber orchestra, instrumental ensemble with a minimum of 15 musicians.
The Competition guarantee that the video recordings submitted by the candidate will be used for selection purposes only and will not be used for any other purpose.
 

❓

Question 3: Does the Svetlanov Competition host conducting master classes during the competition?
The Svetlanov Competition does not offer master classes during the Competition; however it is possible to consider in the future.