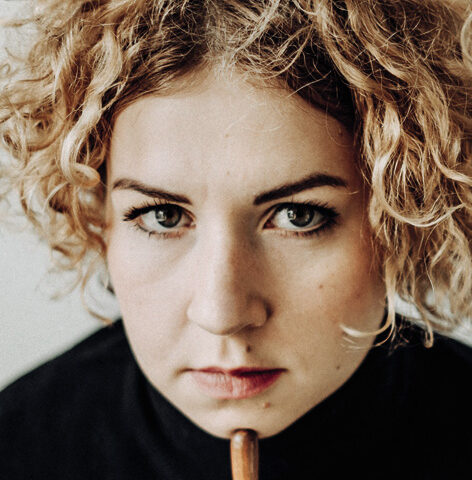 Barbara Dragan is a graduate of the Universität der Künste in Berlin and the Frédéric Chopin University of Music in Warsaw. She started playing the violin from the age of 5. Whilst studying the violin and the oboe, she passed her final exams in advanced mathematics and physics. Since April 2021 has been studying Konzerexamen at the Hochschule für Musik und Theater in Hamburg in Germany with Professor Ulrich Windfuhr.
Barbara is an award recipient of the Taki Alsop Conducting Fellowship (TACF) in England and the prestigious German DAAD Fellowship.
She conducted several professional orchestras such as the NOSPR Katowice (Poland), Magdeburgische Philharmonie (Germany), Kammerakademie Potsdam (Germany), Bochumer Symphoniker (Germany), Sinfonietta Cracovia (Poland), Festival Orchestra Wien (Austria), Lithuanian State Symphony Orchestra, Brandenburgisches Staatsorchester Frankfurt (Germany), Beethoven's Academy Orchestra (Poland), Zagreb Chamber Orchestra (Croatia) and Symphoniker Hamburg (Germany).
Barbara Dragan most recently was named Conducting Fellow for the 2021-2022 The Dallas Opera Hart Institute. For summer 2022 are scheduled her first appearances at the Cabrillo (Santa Cruz) and Ravinia (Chicago) festivals in the USA.