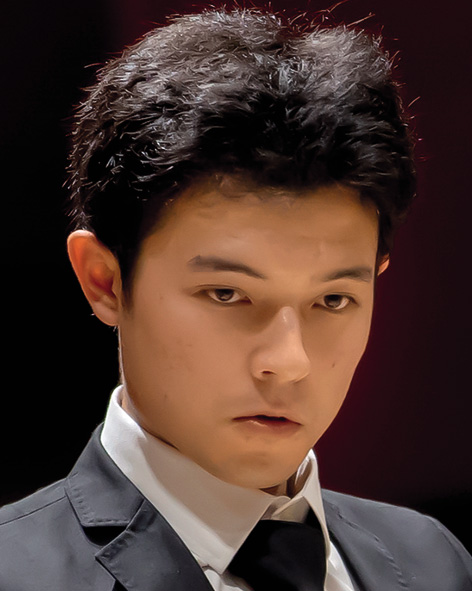 Euan Shields completed his Bachelor in Music at the UCLA Herb Alpert School of Music (Los Angeles) where he studied cello with Antonio Lysy and orchestral conducting with Neal Stulberg. He is pursuing a Master of Music in Orchestral Conducting at the Juilliard School (New York) under the guidance of David Robertson.
Euan has attended conducting master-classes worldwide, including the Allegra International Summer Academy (Bulgaria) and Nordic Masterclass for Conductors (Danemark), studying with teachers such as Nicolás Pasquet, Johannes Schlaefli, and Jorma Panula. In the summer of 2021, Euan was a semifinalist in the Llíria City of Music International Orchestra Conducting Competition (Spain).
Amongst the orchestras with which Euan has appeared are the Juilliard Lab Orchestra, Juilliard's AXIOM Ensemble, the South Denmark Philharmonic, and the Prague Summer Nights Festival Orchestra. Recently he has worked as the assistant and cover conductor for John Adams, Xian Zhang, Jeffrey Milarsky, and Jonathon Heyward. He made his European conducting debut in the Estates Theater in Prague with the Prague Summer Nights Festival Orchestra (Czech Republic).
A firm believer in music's ability to respond to and influence society, Euan involves himself with music production on digital and multimedia platforms. Recent performances were inspired by the Black Lives Matter movement and include Barber's Adagio for Strings with the UCLA School of Music Camarades Ensemble (Los Angeles) as well as Beethoven's Fifth Symphony with all parts recorded on a single cello.