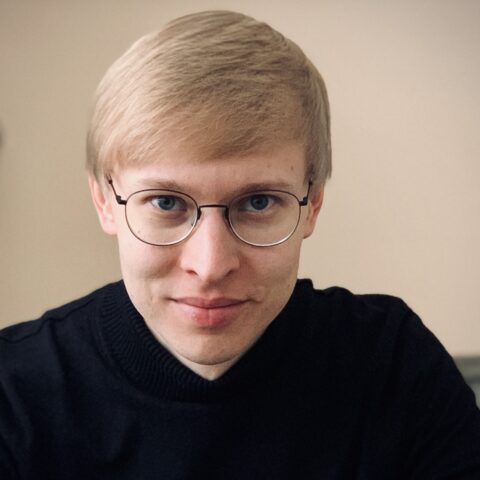 Henri Christofer started conducting at the age of 14. He attended Jorma Panula's Youth Conducting Classes at the Sibelius Academy in Finland and since 2015, he has studied at the University of Music Franz Liszt Weimar (Germany) in the class of Nicolás Pasquet and Ekhart Wycik. In 2019, he studied as an exchange student at the Zurich University
of the Arts (Switzerland) with Johannes Schlaefli.
He took part in masterclasses with Paavo Järvi, Bruno Weil, Jukka-Pekka Saraste, Johannes Gustavsson and Daniele Gatti, as well as in modern music workshops of Christof Löser, Steffen Schleiermacher, Rüdiger Bohn et Zsolt Nagy.
Henri Christopher is a co-winner of the 8th International Jorma Panula Conducting Competition (2021) and holds a conducting fellowship in the German Music Council's Forum Dirigieren.
From 2017 to 2019 he was Artistic Director and Conductor of the Symphony Orchestra of the Technische Universität Ilmenau (Germany).
He has conducted more than 70 musical ensembles, such as Tonhalle-Orchester Zürich (Switzerland), Staatskapelle Weimar, Jenaer Philharmonie, Göttinger Symphonie Orchester (Germany), Südwestdeutsche Philharmonie Konstanz, Hradec Králové Phil- harmonic Orchestra (Czech Republic), North Czech Philharmonic Orchestra of Teplice, Jyväskylä Sinfonia (Finland), Orchestra Senzaspine (Italy), Pärnu City Orchestra (Estonia) and Estonian National Opera Orchestra.