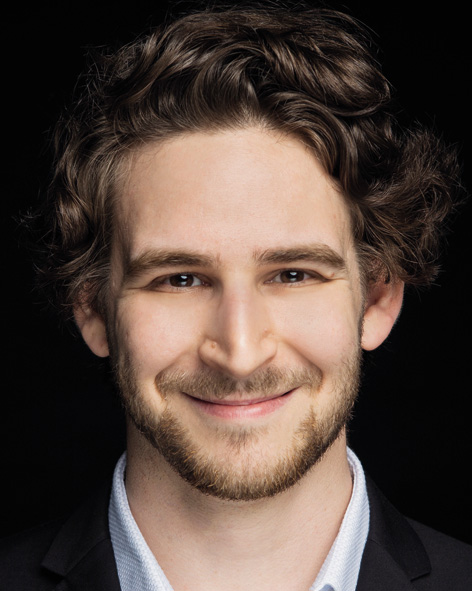 Ilya Ram has a Bachelor of Arts in Orchestral Conducting and Musicology from the Buchmann-Mehta School of Music in Tel-Aviv, a Master's degree in Orchestral Conducting from the Hochschule für Musik "Carl Maria von Weber" in Dresden, in the class of Ekkehard Klemm, and has rounded off his formal education by completing the APT Program at the Berlin University of the Arts with Steven Sloane and Harry Curtis.
Prize-winner of the 8th Central-German MDR Conducting Competition, Ilya Ram is currently the Music Director of the Leipziger Univesitätsorchester.
He was one of the four young conductors to be selected to participate in the first-ever Bayreuther Festspiele masterclass for conductors in Germany, studying amongst others with Christian Thielemann and Marek Janowski.
Amongst the more prominent orchestras Ilya conducted many German orchestras such as the Robert Schumann Philharmonie, MDR Sinfonieorchester, Berliner Symphoniker, SWDKO Pforzheim, Südwest Philharmonie Konstanz, Elblandphilharmonie Sachsen, Brandenburger Symphoniker, but also the Dartington Festival Orchestra (UK), Gstaad Festival Orchestra (Switzerland), Hradec Kralove Philharmonie (Czech Republic), Israel Netanya Kibbutz Orchestra and the Meitar Ensemble for contemporary music (Israel), to name a few.
In 2021-2022 he makes his debut at the Semperoper Dresden and returns on the stage of the Gewandhaus Leipzig with the Leipziger Universitätsorchester.
Ilya devotes much of his time to humanitarian activities with children and defending human rights.