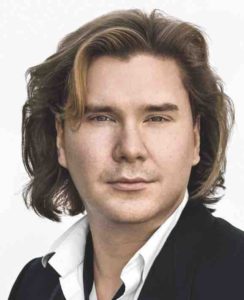 At the age of 8, Lauri Ahokas entered the Sibelius Academy Youth Programme and studied Piano and Violin. He graduated as Master of Music in 2013.
He also started his Orchestral Conducting studies at the Sibelius Academy Orchestral Conducting Class under the guidance of professors Atso Almila and Hannu Lintu. He completed his Master degree in Orchestral Conducting in February 2018.
Lauri has participated in various international conducting masterclasses where he has conducted the Shanghai Opera Orchestra, the Southern Jutland Symphony Orchestra (Denmark), the Finnish Radio Symphony Orchestra, the Helsinki Philharmonic and the Tampere Philharmonic (Finland). He has performed as a conductor with the Avanti! Chamber Orchestra and the Pori Sinfonietta (Finland) and made his opera conducting debut with the Sibelius Academy production of La Nozze di Figaro.
A talented pianist, Lauri has won prizes at the Sibelius Academy Helmi Vesa Piano Competition, including a Special Prize for an outstanding performance of an etude by György Ligeti. He also participated in the Finnish finals of the Eurovision Young Musicians Competition.
In addition to musical studies, Lauri Ahokas has a keen interest in Mathematics and Natural Sciences. He studied Medicine at the University of Helsinki and finished his Master degree in 2011.